T
ravel Guide Melaka
MELAKA ("Malacca") had already achieved worldwide fame under the auspices of the Melaka Sultanate, founded in the early fifteenth century. Melaka achieved UNESCO World Heritage listing in July 2008 (jointly with Georgetown, Penang),
Top 10 Attraction in Travel Guide Melaka
1. A'Famosa Fort (Porta de Santiago)
The Famosa Fort in Melaka is a popular tourist destination built by the Portuguese, who arrived here in 1511, defeated the local Sultanate and laid their claim to the area by building the A Famosa Fort. The area and fort fell under Dutch control around 1641 that then passed it to the British in the early 19th century to prevent it from eventually falling under the control of the French.
2. Christ Church
Dated back to the 18th century, Christ Church is one of the most recognizable images of Melaka in Dutch Square. This church is one of a kind; its red color is very unique and remarkable.
3. Red Square (Dutch Square)
Dutch Square is surrounded by red painted buildings. It reflects the history of Melaka, the Dutch administration (the Stadthuys, Christ Church), the British colonization (Queen Victoria's Fountain), and the Chinese settlers.
4. St. Paul's Hill (Bukit St. Paul)
The ruins of the church are impressive and there is a sense of history and loss glory that oozes from the scene. You will find there a lot of tombstones; dating back to 1650s. This old church is very well taken care off and even the statue of St Francis Xavier as had his arm chopped off.
5. St Francis Xavier Church
St. Francis Xavier is an important historical missionary figure who spent much of his live spreading the gospel and tending to the pour in South Asia, South-East Asia and Japan. He made several stops in Melaka during the period of the Portuguese rule and was buried here for a time, at what was called St. Paul church
6. Flora de la Mar Maritime Muséum
A restored Portuguese ship called Flora de la Mar makes for an impressive museum. This museum is actually a replica of Flora de la Mar, the ship from Portugal which sank off the coast of the country after carrying loot from Melaka
7.

Cheng Hoong Teng Temple
Built in 1645 and taking pride in being an oldest Chinese temple in Malaysia, this temple is a unique confluence of Taoism, Confucianism and Buddhism.
8. Chinatown Melaka
The center of the Chinatown is at Jonker Street, where you wouldn't want to miss out on the bustling weekend night markets.
9. Cheng Ho Cultural Museum
This museum details the travels of Admiral Cheng Ho and his fleet. The historical figure of Cheng Ho is a fascinating character and seems to be very significant in the history of Chinese explorations and trade overseas.
10. Baba Nonya Heritage Museum
The culture and the way of the Baba Nyonya family can be witnessed at this museum which has been kept in a similar way as it was during the earlier times. Dont miss this spot to understand how they came about and why they are call Baba and Nonya
Top 10 to Eat in Melaka Travel Guide
Find the unique food that only you can get it in Melaka, we have insider guide to local hidden best gem of Melaka directly from our Melaka friend.
1. Durian Cendol Melaka
A unique dessert which started here in Melaka, where Cendol is dip in Durian. If you are a durian LOVER, this is a must try which comes with unique Gula Melaka (Malacca Brown Sugar)
2. Satay Celup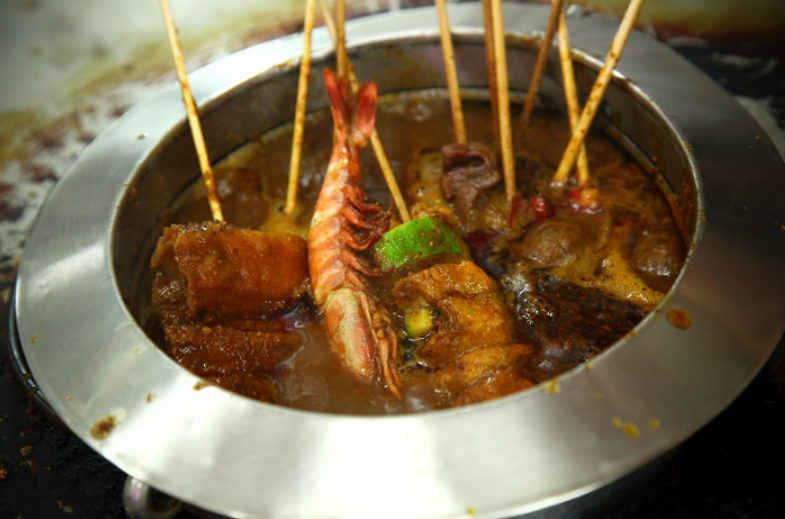 Satay deep in thick savory Peanut sauce where you cook you food using this sauce and eat it together with the sauce as well. I feel like going to melaka for his now.
3. Chicken Rice Ball
Chicken rice where the rice is shaped like a ball, you order not by the bowl but by how many rice ball you want. Delicious chicken mix with all the sauces and rice ball.
4. Nyona Kueh (Dessert)
Nyonya Zhang a type of dessert the best in Malacca fillings are generous, packed with homemade meat, mushrooms and the must-have ingredient wintermelon, which elevated the overall fragrance with hints of sweetness
5. Peranakan Food (Unique Baba and Nonya Food)

Food unique to the Melaka Baba and Nonya, sweet simple and aromatic. Is a must try because they offer you a different kind of taste you dont get anywhere in the world.
6. Nyonya laksa
Small bowl laksa with its unique taste, sweet, creamy and simple.
7. Ayam sambal Buah keluak
Malaysia's answer to the fugu fish, buah keluak (also known as pangium edule) is a deadly ingredient that's used in Malaccan Peranakan cooking, with the most notable usage being in the ayam buah keluak dish. The unassuming large brown nuts (the seeds of the Kepayang tree found in the swamps of Southeast Asia) contain hydrogen cyanide, which can be lethal if ingested in large amounts.
8. Pai Tee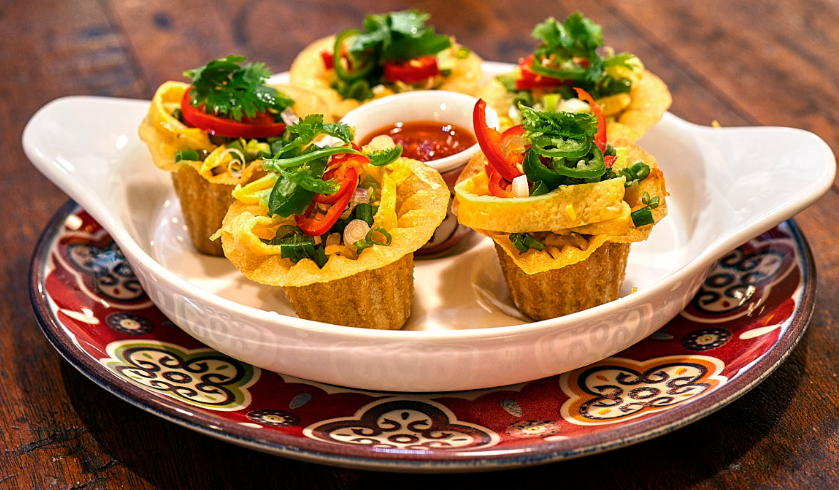 9. Nyonya Kueh Dessert
The nyonya kuih are so colorful and sweet savory
10. Ayam Pong Teh (Chicken Dish)
The Ayam Pong Teh, which is basically chicken and potato stew Nyonya-style, is suitable for children, because it does not use the chilli. The chicken is a home-cooked Malaccan Nyonya dish using onion, garlic, potato, black mushroom, taucheow (or fermented soy-beans) and braised slowly with gula Melaka.
Getting Around Melaka Travel Guide
You can option to book an MPV from Singapore to Melaka and use the car for whole full day to travel around melaka or just do a point to point drop off. MPV Transport Singapore to Melaka rates are as below
Most Popular
Toyota Alphard
SGD 300 (One way)
5 Passenger (6 Seater)
6 Passenger (8 Seater)
2 Big Luggage
4 Hand Carry
One way trip
Tour Not Included
No limit for toilet break
1-2 Pick up location in Singapore
Simple break at R&R Station
Return trip SGD 600
Sg Melaka Sg Day Trip (TOUR) SGD 550
2 Days 1 Night (TOUR) SGD 850
3 Days 2 Night (TOUR) SGD 1050
Hyundai Starex
SGD 300 (One way)
7-10 Passenger
2 Big Luggage
4 Hand Carry
One way trip
Tour Not Included
No limit for toilet break
1-2 Pick up location in Singapore
Simple break at R&R Station
Melaka Places of Interest
1) Masjid selat
2) rumah terbalik
3) jonker walk
4) a famosa
5) red house
Shopping
1) dataran pahlawan
2) mahkota parade
3) Freeport